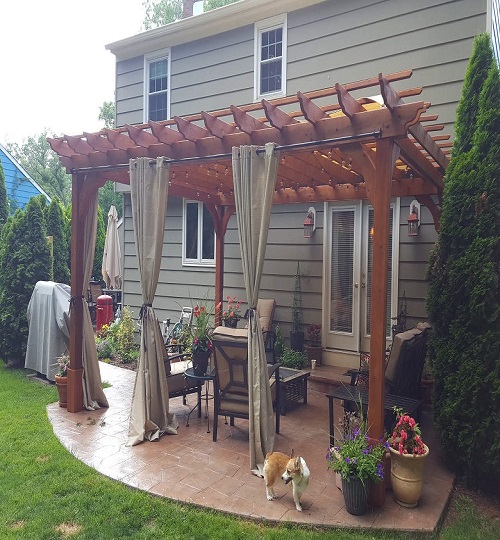 Our Mission is to provide reliable, top quality carpentry services to the building industry.
As the weather begins to get warmer, people spend more time outdoors in their backyards to entertain and enjoy the beautiful weather. Backyard pergolas are the perfect focal point for any outdoor space. These spaces are great to host friends and family or to provide a romantic setting for a moonlit dinner with that special someone. Transform your outdoor grilling area to an elegant oasis by purchasing a pergola and customizing it to fit your personal style.
The professional staff at 800-Pergola is over 25 strong most of whom joined the team through industry contacts and previous working relationships. All of our employees are experienced, skilled, detail-oriented men, willing and able to perform their duties in a respectable and professional manner.
Additionally our field employees are required to wear uniforms to enhance the professional environment that we are accustomed to working in. We pride ourselves on having the most talented people in the industry giving us diversity and decades of experience. We have a alcohol and drug free work place environment.
Our work is handled with our own in-house staff which gives us a competitive edge in our pricing, better control over projects and the highest quality in our work.
Our in-house capabilities include